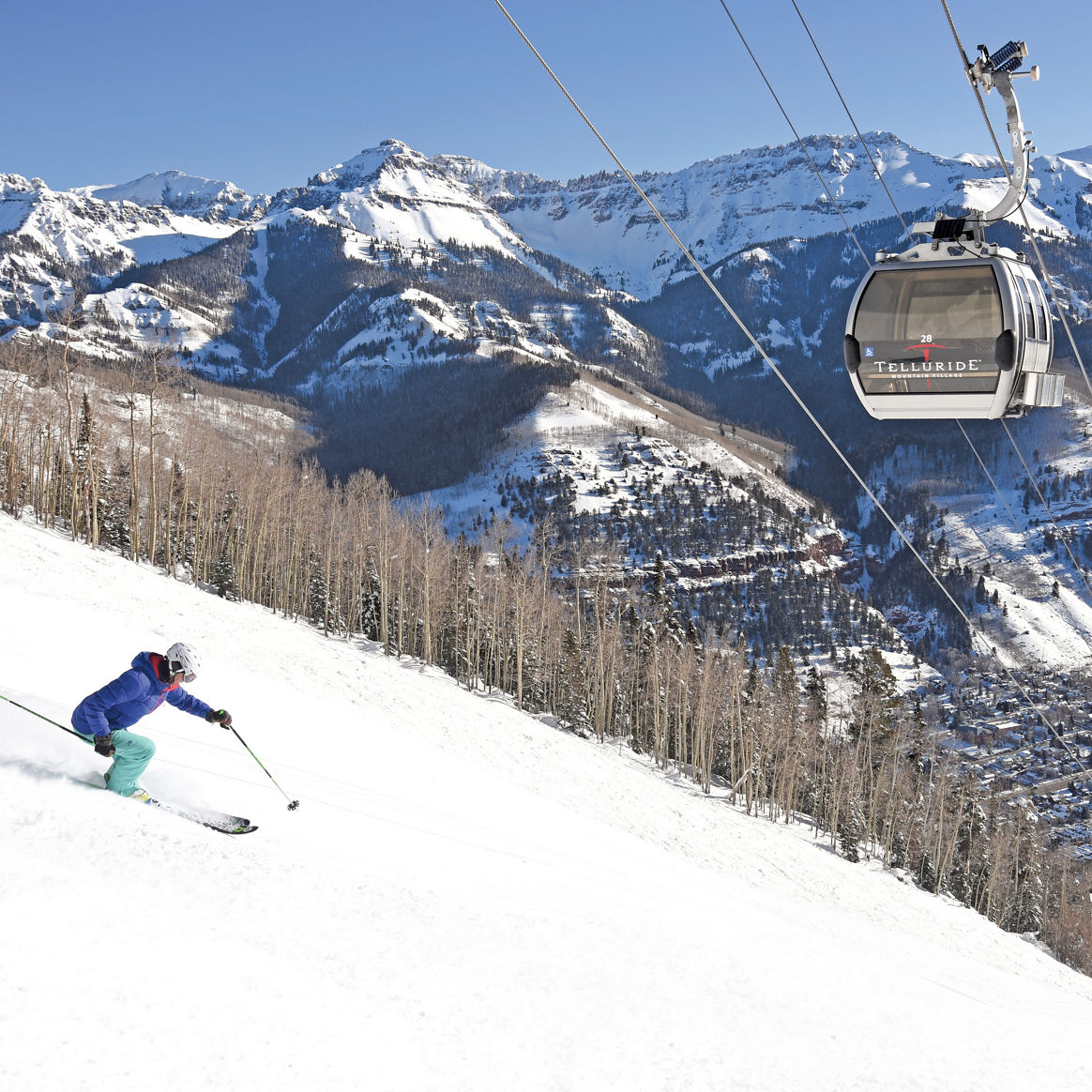 About
Telluride
Discover the beauty of Colorado's San Juan Mountains and legendary terrain of Telluride, tucked amongst the highest concentration of 13,000- and 14,000-foot peaks in North America. From the steeps of The Plunge, Revelation Bowl and Gold Hill to the ideal terrain of See Forever and Prospect Bowl for intermediates, and the gentle slopes of The Sunshine Express and The Meadows for beginners, Telluride has something for everyone.
Epic Pass Holders, Epic Adaptive Pass Holders, Epic Adaptive 5-Day Pass Holders, and Epic 4-7-Day with All Resort Access have access to ski or ride at Telluride; reservations are required*.
Mobile Pass on My Epic app is not accepted at Telluride. Don't forget to bring your physical Epic Pass card for access!
*No resorts on Epic Pass will require reservations except Telluride.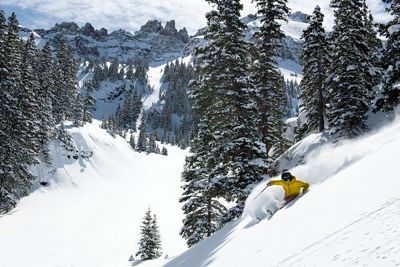 TELLURIDE RESERVATIONS
Epic Pass Holders can reserve up to 7 days maximum at Telluride during the 23/24 winter season. Epic Day Pass Holders can use any of their available days at Telluride.
All eligible Pass Holders must make a reservation to ski or ride at Telluride. Please visit FAQs below to learn more.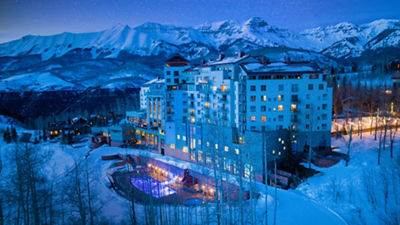 EXPLORE TELLURIDE
Get ready for your visit. For more information on the resort, including how to book ski and snowboard lessons, lodging and more please visit the Telluride Ski Resort website.
Experience Legendary Terrain








Lifts:
17
Runs:
149
Elevation:
13,320 feet
Avg. Snowfall:
300 inches
View Trail Maps

, opens in a new window
Discover a world-renowned destination for adventure
Things to do in Telluride
Find your perfect mountain getaway in Telluride. From luxury cabins and condos to ski in / ski out hotels, Telluride has
something for everyone. The Peaks Resorts & Spa is home to the largest spa in Colorado and boasts breathtaking
sunset views of Mount Wilson. The Inn at Lost Creek is a boutique, 32 room property featuring intimate accommodations
that capture the energy and spirit of Telluride. The See Forever Village provides spacious 2-4 bedrooms to accommodate
larger families and gatherings.

The on mountain dining in Telluride is truly exceptional and unique. Alpino Vino, one of the highest elevation fine dining
experiences in the world, is an exclusive and quaint European hutte offering leisurely lunches and evening dining experiences
like no other! Bon Vivant, Telluride's premier on-mountain dining venue, provides breathtaking views of Palmyra and the
Wilson Range. The menu, overseen by Chef Luke Bippus, focuses on classic French country cuisine. If you are looking for
something more casual for lunch, check out Gorrono Ranch.

Telluride is home to some great non-skiing activities, such as snowshoeing, snow biking, snowmobiling and heli-skiing.
Looking for a more relaxing trip? Enjoy a scenic gondola ride, local shopping, wellness spas, kids snow camp, and activities
for the whole family like ice skating.
Getting to Telluride
When traveling to Telluride, be sure to check out the flight options into Montrose (MTJ) or our new direct flights right into Telluride (TEX). Montrose is about a 70 minute car ride and the Telluride airport is 15 minutes from Telluride or Mountain Village. Telluride is home to a free gondola transportation system that connects the two towns, so there is no need for a rental car.. Shuttles from the airport are strongly recommended.
Bring your Epic Pass media card for Direct-to-lift access to Telluride!
Want to ski Telluride?
Pick Your Pass

Passes are no longer available for the 2023/24 season
​
Epic Pass
Unlimited, Unrestricted Skiing at our Best Resorts. Plus 7 days at Telluride!
Epic Adaptive Pass
Unlimited, Unrestricted Skiing at our Best Resorts. Plus 7 days at Telluride!
Learn More
Epic Adaptive Pass , opens in a new window
Epic 4-7 Day Passes
Telluride access is included for Epic 4-7 Day Passes with All Resort Access.
Learn More
Epic 4-7 Day Passes , opens in a new window
Experience Telluride, Mountain Village, and the surrounding region before you step onto the mountain this season by checking out Telluride's official Instagram.
Frequently Asked Questions