Enroll In
Auto Renew
Lock in next season's lowest price!
The Auto-Renew Program is the most convenient way to automatically renew your Season Pass every year, while guaranteeing next season's lowest price. Can't commit? Don't know your plans for next season? Just cancel, without question or charges, before your first payment is applied in the spring. It is really that simple. Enroll today and experience how easy it is to save!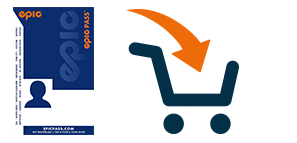 STEP 1: BUY YOUR SEASON PASS.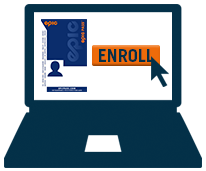 STEP 2: ENROLL IN THE AUTO RENEW PROGRAM DURING CHECK-OUT.

STEP 3: GET THE LOWEST SEASON PASS PRICE EVERY SEASON MOVING FORWARD WITHOUT A SECOND THOUGHT.
THE DETAILS:
Eligible passes include Epic, Epic Local, Epic 7-Day, Epic 4-Day, Summit Value, Keystone A-Basin, Tahoe Local, Tahoe Value, Kirkwood, Afton Alps, Wilmot and Mt. Brighton Season Passes. Packs, College and certain Senior passes are excluded.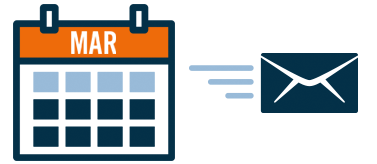 Early March: We'll email you to let you know your pass is about to auto renew. If you want to make any changes, now's the perfect time. You must have a valid email address on file in order to receive email communication.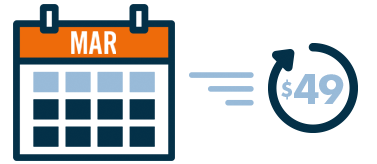 Mid March: Your spring payment of $49 per pass is charged on or around March 15. If Pass Insurance or National Forest Fund/Tahoe Fund/Mountain Trails Foundation donation are selected, they will be charged at this time as well. If you decide Auto Renew isn't for you, then you may cancel through our call center without penalty before March 15 or prior to the charge of your $49 spring payment.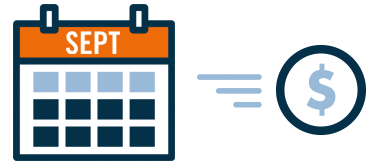 Mid September*: You'll receive a pre-billing reminder email and the remaining balance is charged on or around September 15 automatically every year.
If your season pass product should change, the Auto Renew program will move you into the most comparable season pass product from your initial purchase. If you/your child moved into a new age bracket on or before 3/21/17 you/your child's pass will be moved into the appropriate product as follows:
| Product | Adult | Teen | Child |
| --- | --- | --- | --- |
| Epic Pass | 13+ | NA | 5-12 |
| Epic Local Pass | 19+ | 13-18 | 5-12 |
| Epic 7-Day | 13+ | NA | 5-12 |
| Epic 4-Day | 13+ | NA | 5-12 |
| Summit Value Pass | 19+ | 13-18 | 5-12 |
| Keystone/ A-Basin Pass | 13+ | NA | 5-12 |
| Tahoe Local Pass | 19+ | 13-18 | 5-12 |
| Tahoe Value Pass | 19-64 | 13-18 | 5-12 |
| Kirkwood Pass | 19-64 | 13-18 | 5-12 |
| Park City Youth Pass | NA | 13-18 | 5-12 |
| Afton Alps Pass | 13-61 | NA | NA |
| Mt. Brighton Pass | 13-61 | NA | NA |
| Wilmot Pass | 13+ | NA | NA |
Your liability form covers multiple years of season pass participation within the Auto Renew program. You may also enroll in Auto Renew at any time after your initial purchase by calling the Season Pass Call Center at 970-754-0005.
*It is your responsibility to make sure you have a valid form of payment on file for the mid-September final charge. Passes not paid for in a timely manner may lose Buddy Ticket benefits. Please contact the Season Pass Call Center if you wish to update your payment information.
Other Pass Benefits
Purchase Pass Insurance to protect your season pass! If you do not accept pass insurance, you will not be eligible for a refund of any kind.
As a valued pass holder you receive six (6) Ski-With-A-Friend (SWAF) tickets loaded onto your pass for friends and family! These tickets are automatically loaded onto your Season Pass.
Buddy Tickets* are only available to pass holders who purchased before May 29, 2017. Note: Buddy Tickets cannot be redeemed at Stowe for the 2017/2018 season.
What's the different between a Buddy Ticket and a Ski With A Friend Ticket? Buddy Tickets are discounted tickets that stay the same price all season long. SWAF tickets are discounted from the window ticket price, and fluctuate throughout the season.
Click the link below to check Buddy and SWAF pricing for the remainder of the season.

Learn More About SWAF and Buddy Tickets
With EpicMix, all your activity on the slopes is automatically captured and uploaded to your EpicMix dashboard. You can follow your days skied, track your vertical feet, see where you rode, earn EpicMix pins for your achievements, and collect points. You can also plan your day with live lift line wait times and see your exact location on the trail map! *EpicMix will not be tracked at Stowe for the 2017/2018 season.