Enroll In
Auto Renew
LOCK IN THE BEST PRICE WITH THE MOST BENEFITS FOR YOUR EPIC PASS
Enrolling in Auto Renew guarantees you'll get the lowest price with the most benefits on your Season Pass, every year. Consider Auto Renew the convenient procrastination prevention system that provides peace of mind and savings. Don't know your plans for next season yet? If anything changes, just cancel with no charges or questions before May 15, 2023. It is really that simple. Enroll today.
Explore Passes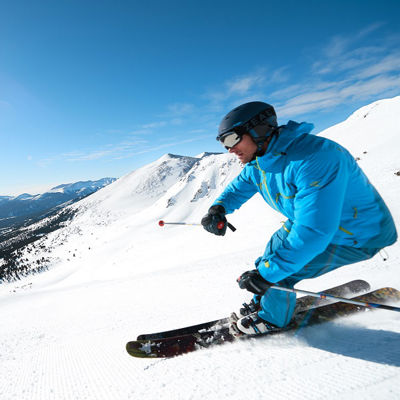 3 Easy Steps
STEP 1: Buy your season pass
STEP 2: Enroll in the Auto Renew program during check-out
STEP 3: Get the lowest price and the most benefits every season
The Details
Eligible Passes
Eligible passes include Epic, Epic Local, Epic Day Pass, Retired and Veteran Military Passes, Summit Value, Keystone Plus Pass, Tahoe Local, Tahoe Value, Kirkwood, Afton Alps, Wilmot and Mt. Brighton Season Passes, Park City Youth Pass, 65+ Keystone Breck Pass, Senior 70+ 10 Day Pass, Northeast Value Pass, Stevens Pass Select and Premium Passes, Crested Butte Pass, Ohio Pass, Hidden Valley Pass, Snow Creek Pass, Paoli Peaks Pass, Whistler Blackcomb Unlimited Season Pass, Whistler Blackcomb 5 and 10 Day EDGE Cards, and Whistler Blackcomb Day Passes.
Active and Dependent Military Passes, Epic Australia Passes, Packs, College Passes and certain Senior Passes are excluded.

Auto Renew Program General Timeline
SPRING: We'll email you to let you know your pass will auto renew 30 to 60 days prior to $49 down payment. If your Pass was purchased using Epic FlexPay, Uplift will contact you to confirm your payment plan selection prior to passes going on sale.
Deadline to opt out of the Auto Renew program for 23/24 passes is May 15, 2023. To make changes or update your credit card information or opt-out of the Auto Renew program contact our Season Pass Call Center at 970-754-0005 (select option 1 and 4) or e-mail seasonpass@vailresorts.com.
Your non-refundable payment of $49 down + applicable taxes is charged in the Spring. If a donation to a Forest or Watershed Nonprofit Foundation donation is selected, that donation will be charged at this time as well.
SUMMER: We'll email you to let you know the remaining non-refundable balance of your Auto Renewed pass will be charged in the next 30 to 60 days.
SUMMER/FALL: The remaining non-refundable balance of your Auto Renewed pass is charged in mid-September.
This payment cadence will continue automatically each year you remain in the Auto Renew Program. Your credit card information will be retained on file and will be charged for all Auto Renew payments every year you remain enrolled in the Auto Renew Program. It is your responsibility to make sure you have a valid form of payment on file for the initial non-refundable $49 down payment and the final non-refundable charge, or with Uplift if your Pass was purchased with Epic FlexPay. Passes not paid for in a timely manner may lose Buddy Ticket benefits. Please contact the Season Pass Call Center at 970-754-0005 or e-mail seasonpass@vailresorts.com if you wish to update your payment information.

Additional Terms and Conditions
If you/your child moved into a new age bracket on or before April 6, you/your child's pass will be moved into the next appropriate age bracket. Age categories will be verified each year against the birth date on file, in order to confirm the specified pass is appropriate for the actual age of the pass holder. Customers will automatically get moved into the correct product age category while enrolled in the Auto Renew Program.
Benefits with our partners are subject to change without notice. If your season pass product should change, you agree that the Auto Renew Program will move you into the most comparable season pass product from your initial purchase.
Your release of liability form covers up to three years of season pass participation within the Auto Renew Program. After three years of enrollment in the Auto Renew Program, you will need to re-sign the liability form.
Your auto renewed pass will include Epic Coverage. Epic Coverage provides protection across a range of qualifying personal events and qualifying resort closures. Learn more about the qualifying personal and resort closure events that are covered on Epic Coverage site. Your election to Auto Renew constitutes acceptance of the Epic Coverage Terms and Conditions.
You may also enroll in the Auto Renew Program at any time after your initial purchase by calling the Season Pass Call Center at 970-754-0005 or e-mailing seasonpass@vailresorts.com.
Frequently Asked Questions