LAke Tahoe Resorts
Lake Tahoe offers both world class skiing and nightlife, in addition to 274 days of sunshine a year and spectacular views of America's largest alpine lake.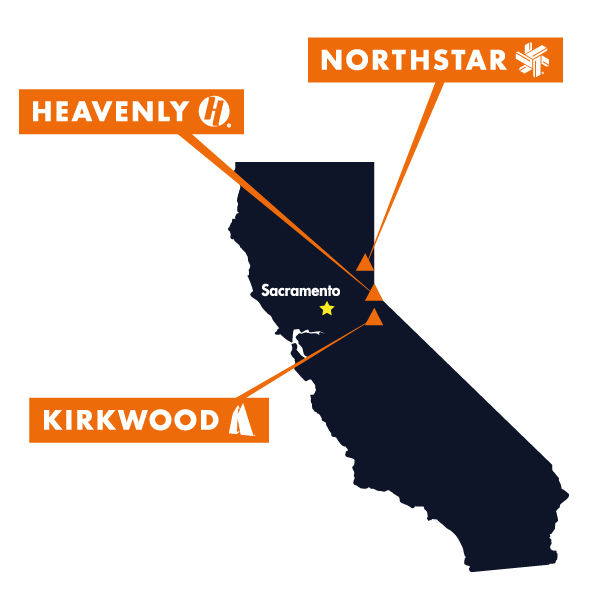 With more recreation and entertainment options than any other Nevada or California ski resorts, you'll have plenty of choices at Heavenly.
Which do you prefer: jaw-dropping views of America's largest alpine lake or the beauty of the high Nevada desert?
And when night falls, world-class Lake Tahoe skiing yields to après ecstasy with Vegas-style casinos, all-night dance clubs, and world-class entertainment.

For the modern family that prefers substance with a unique and relaxed style, Northstar California Resort combines California cool with high-end luxury, on-mountain exhilaration with a sophisticated alpine village atmosphere. Halfway between one of North America's coolest mountain towns and one of the world's most beautiful alpine lakes, Northstar is Lake Tahoe's premiere luxury destination.

Kirkwood's 2,300 acres offer vast, open bowls, double diamond steeps, cliffs, chutes and miles of cornice—and two separate base facilities give access to a variety of groomed terrain. When you ski or ride Kirkwood it come with legitimate bragging rights, as you rip alongside California's skiing elite.