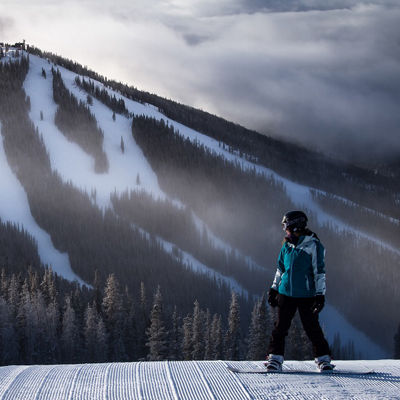 TURN IN YOUR TICKET HAS ENDED FOR THE 2020/21 SEASON
The deadline to apply your 2019/20 credit with Turn in Your Ticket was September 17, 2020.
With Turn in Your Ticket, the price paid for a lift ticket last season reduces the cost of a pass you can use next season. So, if you bought a lift ticket during the 2019/20 season at ANY owned and operated North American Resort, you could have applied the cost of that single day's ticket, up to $150, on a 2020/21 Season Pass. It's like getting a day of skiing or riding free.
In case you missed it, the Turn in Your Ticket program included the following Peak Resorts: Mount Snow, Hunter Mountain, Attitash Mountain Resort, Wildcat Mountain, Crotched Mountain, Liberty Mountain Resort, Roundtop Mountain Resort, Whitetail Resort, Jack Frost, Big Boulder, Alpine Valley, Boston Mills, Brandywine, Mad River Mountain, Hidden Valley, Snow Creek, and Paoli Peaks.
Come back for an epic season
---

Frequently Asked Questions (FAQs)