Epic SchoolKids
Whistler Blackcomb Pack
Registration for Epic SchoolKids for the 2022/23 season is now open.
The Epic SchoolKids Whistler Blackcomb Pack is a FREE program for Canadian and Washington State Kindergartners through grade 5 that provides five days of free skiing and riding at Whistler Blackcomb. No purchase necessary!
Questions? Visit our Epic SchoolKids Whistler Pack FAQ or email epicschoolkidswb@vailresorts.com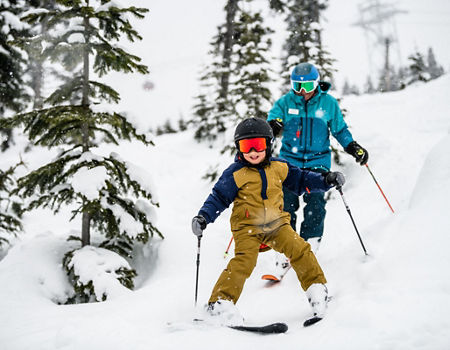 Access Restrictions
Pack Restricted Dates:
Monday, December 26, 2022 – Saturday, December 31, 2022
Saturday, January 14, 2023
Saturday, February 18, 2023 – Sunday, February 19, 2023
Give them the confidence to learn the sport with one FREE Epic School Kids Lesson & Rental package!
Epic School Kids offers one free first-timer lesson and rental package for any participating child who has never skied or snowboarded.
The lesson must be booked in advance. Please call at least 2 weeks in advance of your preferred date to ensure availability!
The free first-timer lesson and rental package must be redeemed as a package and is limited to one total per child (not one per participating resort). Lesson is subject to availability and is only offered at select times throughout the season.
Progress their skills!
If your child has skied or snowboarded before, we offer several lesson options that will help them learn new skills, gain confidence, and further their love of the mountains.
Visit the Whistler Blackcomb Resort Guide to get tips and tricks for visiting Whistler Blackcomb with your kids!
Learn about:
Parking Options


Family-friendly terrain guides


Kid-friendly dining choices


Special activities and events for kids and more!


Still have questions? Call 1-800-766-0449 or visit our FAQ page.
Find the perfect Season Pass or EDGE Card for you!
Looking to ski with your Epic Schoolkid?
Find the perfect Season Pass or EDGE Card for you!