Friends & Family Discounts for Pass Holders
Buddy & Ski With A Friend Tickets
WE KNOW THAT NOT EVERYONE GOT A SEASON PASS THIS YEAR, BUT LUCKILY THEY HAVE YOU!
As a valued pass holder, you get discounted tickets loaded onto your pass for friends and family (more if you buy your pass in the spring!). So grab a friend and come visit one of our world-class resorts: Vail, Beaver Creek, Whistler Blackcomb, Breckenridge, Keystone, Park City, Crested Butte, Heavenly, Northstar, Kirkwood, Stowe, Okemo, Mount Sunapee, Wilmot, Afton Alps and Mt. Brighton.
*Not valid at Perisher, Falls Creek or Hotham* in Australia or partner resorts. The Epic Australia Pass does not receive SWAF/Buddy Tickets.
WHAT IS A BUDDY TICKET?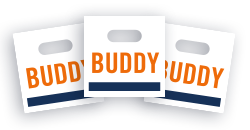 A Buddy Ticket saves up to 40% on lift ticket prices! It's a flat rate discounted ticket that remains the same price all season long at each resort. Not all passes come with Buddy Tickets. See below for pricing.

WHAT ARE SKI WITH A FRIEND TICKETS?

Ski With a Friend tickets are discounted single day lift tickets that you can purchase for friends or family. See below for pricing.
HOW ARE SKI WITH A FRIEND AND BUDDY TICKETS DIFFERENT?

Ski With a Friend tickets are discounted from the window price, which changes throughout the season based on demand periods. 6 Ski With a Friend tickets come loaded on all unlimited season pass products. Buddy Tickets are discounted tickets with a flat price set at the beginning of the season that does not change. Not all passes are loaded with the same number of Buddy Tickets. The earlier you buy your pass, the more Buddy Tickets you get. It pays not to procrastinate!
Please remember, the pass holder must be present at Ticket Window to redeem Ski With a Friend and Buddy Tickets. Prices are subject to change.
HOW DO SKI WITH A FRIEND TICKETS WORK?

Ski With a Friend tickets can be purchased at the ticket window. You'll need to have with you your season pass and the person for whom you are purchasing the ticket. Let the ticket agent at the window know you'd like to purchase a Ski With a Friend ticket and provide them your pass. The agent will let you know how many Ski With a Friend tickets you have available on your pass and what the ticket price is for that day (prices vary throughout the season). Either you or your friend can then purchase the Ski With a Friend ticket.
HOW MANY CAN I BUY AT ONCE?

You can purchase one at a time, or all at once. Bring the same friend on 6 different days, or bring 6 friends all on one day!
*All 2019/20 pricing to be announced at a later date.
2019/20 Ski with a friend rates
2019/20 Buddy Ticket Rates
Buddy Tickets for the 2019/2020 season are tickets at a flat discounted rate that are available to pass holders who purchase their 2019/2020 passes before 5/27/19. Only eligible with specific passes.
| Resort | Price |
| --- | --- |
| Vail/Beaver Creek | $135 |
| Whistler Blackcomb | $115 CAD |
| Breckenridge | $122 |
| Keystone | $109 |
| Crested Butte | $85 |
| Northstar | $111 |
| Heavenly | $101 |
| Kirkwood | $77 |
| Okemo | $78 |
| Mount Sunapee | $65 |
| Stowe | $92 |
| Stevens Pass | $65 |
| Park City | $102 |
| Afton Alps | TBA |
| Mt. Brighton | TBA |
| Wilmot | TBA |