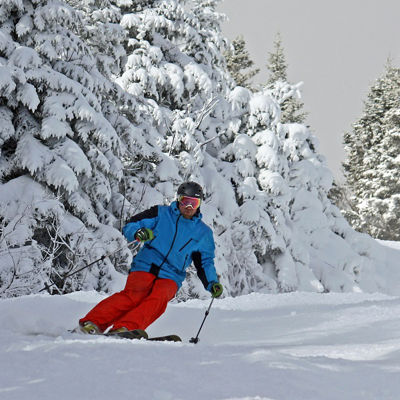 Epic Pass Access
Your 17/18 Stowe Access on the Epic Pass
I bought my Epic Season Pass. Now what?
Celebrate! You're officially an Epic Season Pass holder. We're ready for an Epic season and want to make sure you are too.
Are you planning on skiing Stowe this season? A few things to note below:
All Epic Season Pass holders will need an Evolution Stowe Card (ESC) to access Stowe this season.

Why?

The Epic Pass RFID is not yet set up for the 17/18 season at Stowe Mountain. We look forward to enabling that for next season and making your experience as seamless as possible!

How do I get an Evolution Stowe Card?

You may have received one in the mail. If so, you're set to go straight to the lift!

If you already have an ESC from last year and purchased an Epic Pass*, we have enabled your ESC from last year. If you'd like to check to make sure it's been activated you may call 1-800-253-4754 (4SKI).

Note: This only applies to Epic Passes. Epic Local, Epic 7-Day, and Epic 4-Day will need to follow the bullet below.

If you don't have an ESC but have your Epic Pass, head to the Epic Express lift ticket window to get set up for lift access this season.



Only skiing out West this season?

Your RFID-enabled Epic Season Pass is all you need to access Vail, Breck, Park City, Whistler Blackcomb, and more.



Questions about Epic access at Stowe this season?

Call 1-800-253-4754 (4SKI).