Summer is a special time in the mountains and we are excited to welcome you back to the outdoors to refresh and recharge in the crisp mountain air.
To further prioritize the health and safety of our employees and guests in response to COVID-19, we have re-imagined the resort experience for this summer. Our approach to safety will be consistent across our family of resorts to provide you with a familiar and comfortable experience regardless of where you choose to recreate.
SAFETY MEASURES
PHYSICAL DISTANCING AND FACE COVERINGS:
On mountain, our vast outdoor setting makes physical distancing easy. But in the base areas and other locations where it is more difficult to do so, we will have signage and decals to ensure guests remain six feet (two meters) apart.
Guests will be required to wear face coverings in certain areas. This includes in lines, when loading and unloading chairlifts, when loading and riding in bubble chairs, in indoor resort facilities, and for activities such as mountain coasters. Guests are strongly encouraged to bring their own face coverings, but resorts will have them available upon request, subject to availability. Employees will be required to wear face coverings at all times.
Plexiglass barriers have been installed in areas where physical distancing measures are not possible, including at points of purchase.
Capacity of lifts will be reduced to allow for physical distancing. Guests will only be allowed on lifts with travelers in their party.
Employees may limit the number of guests in any area of the resort to ensure proper physical distancing (e.g. parking lots, indoor facilities, common spaces, etc.).
EMPLOYEE PROTOCOLS AND TRAINING
All employees are required to wear a face covering and follow the company's safety protocols and procedures at all times, including regular hand washing and the use of Personal Protective Equipment and Personal Protective Gear.
Employees will undergo daily health screenings and receive appropriate training to ensure safety.
Employees are required to stay at home if sick.
ENHANCED CLEANING AND SANITATION:
High-touch surfaces will be frequently cleaned and disinfected with EPA-approved products that kill the COVID-19 virus.
Enhanced cleaning and disinfecting will take place daily in our gondola cabins, frequently throughout the day in our public restrooms and after each use on our alpine slide and mountain coaster carts.
Hand sanitizing stations will be provided throughout the resort. Frequent handwashing is required of employees.
All transactions will be cashless for lifts, mountain activities, on-mountain dining as well as at the Company's lodging, retail and rental locations.
We'll continue to review and update our policies to adhere to the most up-to-date practices to keep employees and guests safe.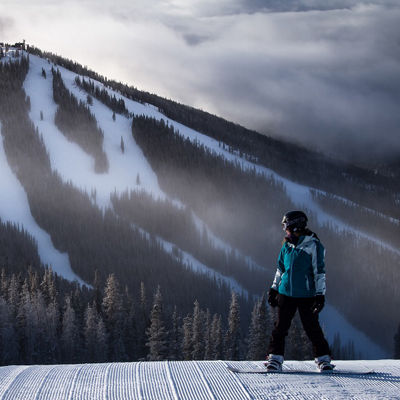 WINTER 2020/21
SKI & RIDE SEASON
We are confident we will enjoy a great upcoming ski and ride season next winter, but we also understand that during these uncertain times, you may have concerns about next season. As a result, we have introduced new Epic Coverage, which comes free with every 2020/21 pass. Epic Coverage will provide refunds for certain resort closures (e.g. COVID-19), as well as refunds for eligible job loss, illness, injury and other personal events. We understand that times have changed so Epic Coverage completely redefines your pass protection. For more information on Epic Coverage,
click here
.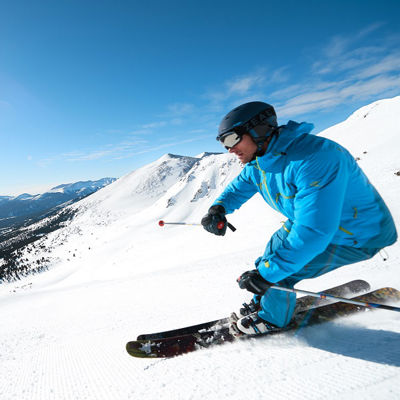 PASS HOLDER CREDITS
We are providing our 2019/20 season pass holders a credit of 20%-80% of the purchase price of their 2019/20 pass, to apply toward a 2020/21 season pass of equal or greater value. Credits are based on the number of days you were able to ski or ride last season. If you had remaining days on your Epic Day Pass, EDGE Card or one of our other multi-pack season pass products, you'll receive a credit for each unused day, up to 80% of the price paid for your pass. For full details on Pass Holder Credits,
click here
.
Safety Information
Fire Danger
Smoking is prohibited on lifts and is only allowed in designated smoking areas. During times of extreme fire danger all smoking may be prohibited. Report fires immediately via cell or on-mountain emergency phones.

Sun Protection
With every 3,000' increase in altitude, UV levels rise by 10% -12%. Please wear appropriate sunglasses and sunscreen to protect yourself from these harmful UV rays.

Protect your Purchase
Your ticket or pass is non-transferable and may not be resold or used by anyone other than the person to whom it was issued. Report lost or stolen passes to resort staff or law enforcement immediately. Resort staff may ask you to show your pass or ticket at any time. Failure to show a valid pass or ticket or engaging in fraudulent behavior of any kind may result in loss of resort privileges or criminal prosecution.

Aerial Drones
Recreational drone use by any guest or member of the public, for any reason, is not permitted on or over any Vail Resorts property.

Lightning and Thunderstorms
Afternoon thunderstorms are common in the mountains. Take proper precautions when you see or hear a storm developing: Seek shelter, keep off ridgelines, and stay clear of chairlift houses, lift towers, power lines, open spaces, lone trees and signposts. Lifts may close on occasion, causing delays.

High-Altitude Environment
If you live at a lower elevation, you may tire more easily. Take it easy at first, plan short trips until you are acclimated and drink plenty of water. Some visitors may experience symptoms associated with resort high altitude. Symptoms may include headaches, nausea, and dizziness, loss of appetite, restless sleep, coughing and difficulty in breathing. If symptoms persist or if you have a concern about your health, you should seek medical attention.

Adequate Clothing
Be aware, mountain weather changes quickly and there is usually at least a 10 degree temperature difference from the bottom to the top of the lifts. Bring a raincoat and consider a sweater or fleece.

Lift Safety
Under the law, you cannot board a lift unless you have sufficient physical dexterity, ability and knowledge to negotiate or to use such lift safely or until you have asked for and received information sufficient to enable you to use the lift safely. You may not use a lift when under the influence of drugs or alcohol. Please lower the bar when riding lifts.

Weather and Terrain
YOU ASSUME THE RISK of unpredictable weather, as well as rugged, uneven, irregular and slippery conditions.

Multi-Use
Be aware that trails and roads at resorts are used for many purposes during the summer. Mountain bikes, hikers, [horses (if applicable)], motorized vehicles, construction equipment and others may be encountered at any time.

Construction Warning
You may encounter construction equipment, maintenance vehicles or other heavy machinery at any time. Always be cautious and obey posted signs and warnings.

Mountain Biking
Helmets and sturdy shoes with good tread are recommended at all times. Child carriers or tow-behind bikes are not permitted and all bikes must have two working brakes. All loose clothing, bags or packs should be firmly secured so they do not interfere with the bicycle's moving parts.

Mountain bikers must always yield to other non-motorized trail users. Should you encounter hikers [or horses (add if applicable)] on any trail, you must yield the right-of-way. Ride on designated trails only and obey all posted signs and warnings. Failure to do so may result in lift ticket and/or pass revocation.

Wildlife
Do not litter or feed wildlife. Hikers rarely encounter bears but, if you do, please remain calm and back away slowly. Resorts ask that everyone is cautious and respectful of wildlife.

You Assume the Risk
Mountain biking, hiking, and other recreational activities involve inherent and other risks of injury and death. Trail conditions vary constantly because of weather changes and biker/ hiker use. Variations in terrain, stumps, forest growth, rocks and debris (all of which may be hidden by tall grass or vegetation), lift towers, snowmaking equipment, vehicles, logging equipment and other machinery, and other natural and man-made obstacles and hazards may exist throughout the area. Waterbars are drainage structures designed to reduce erosion and may be found on any trail. Please use care when riding over waterbars.

You assume the risks of personal injury and death related to participation in recreational activities within this recreation area.